About Our Headmaster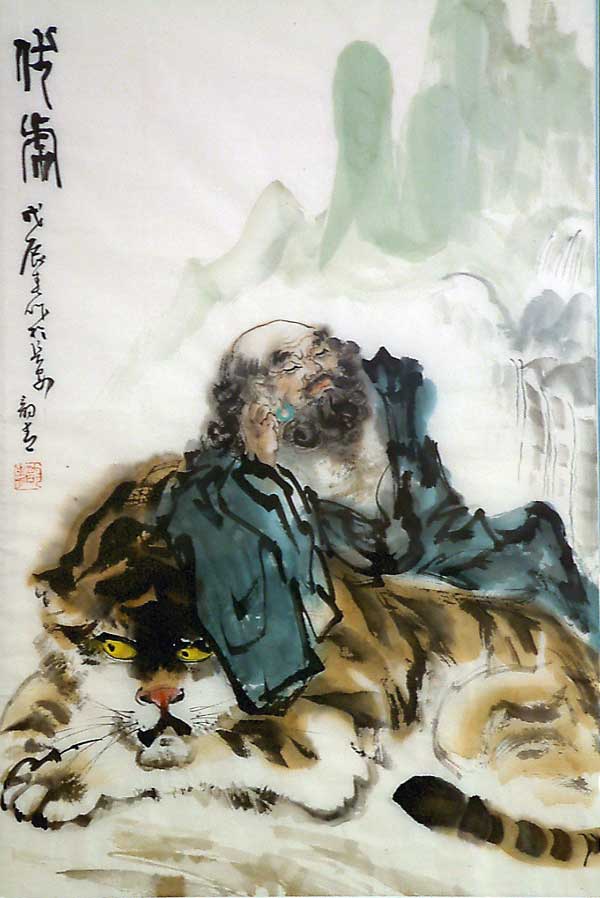 Eugene L. Gaudreau Jr. was born at West Point, NY on November 22, 1948 the eldest son of a career military officer in the US Army.

Exposed to military men returning from Japan, Okinawa, and Korea, he developed a life-long interest in martial arts, Oriental history, culture, and philosophy. He studied Shotokan, Tae kwon do, Goju-ryu and Uechi-ryu between 1955 and 1969. He then focused on Chinese styles, in particular, Shaolin Kenpo, Wing-chun, and Taichichuan. He is a third generation lineage student of Grandmaster Kanei Uechi and a fourth generation lineage student of Grandmaster William Chow.
From 1971 through 1980, Mr. Gaudreau participated in kickboxing, at both amateur and professional levels. He retired from competition in 1980 and formed Shaolin Kenpo Arts Association where he continues to serve as Chairman/CEO and Master Instructor.
From 1988 through 1998, he traveled extensively in China, visiting and studying with Shaolin priests in Guangzhou, with Doctor/Professor Shi, the Head of Acupuncture for Shanxi Province, and Yang Zhen-duo, son of Yang-Chenfu.
In 1988, he was appointed President of the Oriental Culture Institute; an organization devoted to bringing all aspects of Oriental Culture to the West. Mr. Gaudreau is licensed to practice Traditional Chinese Medicine (TCM) in China and has extensive knowledge of Chigong and Tui-na therapies as well as acupuncture. Both Chigong and Taichi are practiced as components of Traditional Chinese Medicine in China.
In 1994, he formed the Oriental Healing Arts Association and formalized it in 2006 as a non-profit 501C3 organization dedicated to health care concerns and quality of life issues impacting senior citizens. OHAA provides programming for Wellness Centers and Senior Centers for the Council on Aging in New England. In addition to maintaining a busy private practice in TCM, Mr. Gaudreau also teaches Taichi at the Oriental Culture Institute facilities in Haverhill, MA.