Headmaster's Welcome
Welcome to our Internet web site. We hope you will visit from time to time and browse around as new content is added to the mix. We hope you will find your stay entertaining, stimulating and informative, as well.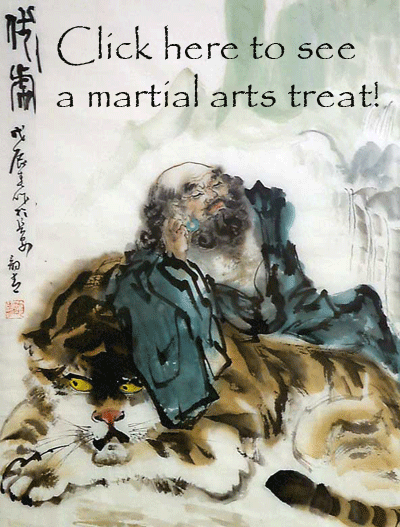 Our original site was created as we were planning our fifth trip to Asia. Between 1988 and 1998, several journeys had us touching down in Korea, Japan, Thailand, Taiwan, and in many cities and provinces of Mainland China. The purpose was to establish qualified relationships with hospitals and universities, government officials and Masters of traditional Oriental Arts. This enabled us to convey the critical knowledge to bind East and West in a synergy of healing and wellness techniques well into the new Millennium.
It is thus our great desire to bring to the attention of curious Westerners the immense store of information regarding Traditional Chinese Medicine (TCM), WUSU, Taichi, Chigong, and the Taoist principles which have largely influenced Oriental philosophy, sociology, and psychology. This information is encoded within the framework of these disciplines offered by these organizations to those who have an interest and the strong desire to pursue it. Learn more about our trips here!
Throughout the site, you will discover the relationships between the various members of several organizations that share common bonds including: the Oriental Healing Arts Association, the Shaolin Kenpo Arts Association, the Oriental Culture Institute, the Oriental Arts Institute of New England and other affiliations. Much of the information in those specific links is geared to an understanding of Genealogy or Lineage which is the essential connection between the acknowledged Master Instructors of the past and the various individuals who have participated in the formation of the above named organizations.
As the President/CEO of the Oriental Healing Arts Association and Headmaster of the Shaolin Kenpo Arts Association of New England, Eugene Gaudreau has played a key role in the synergy between these two organizations and the Oriental Culture Institute, which he served as President beginning in 1988. It is worthy of note that many key staff members of the Institute have immigrated to the United States from their native China, where they acquired the necessary skills to open medical clinics and educational institutions, establish private practices, and to effect the conveyance of the aforementioned critical information base. It is in this capacity that much of this travel has taken place, and we have been extremely fortunate to have interacted with two sons of Yang Chen-fu, both Yang Zhen-shi and Yang Zhen-duo, with Ma Liu Liang and Fu Zhong-wen (who have since passed on), all Grand-Masters in the world of Taichichuan and Chigong.
See the Headmaster's biographical information here.
Please feel free to contact us with any questions regarding the programs and schedules section of the site and/or any other issues you might wish to explore.